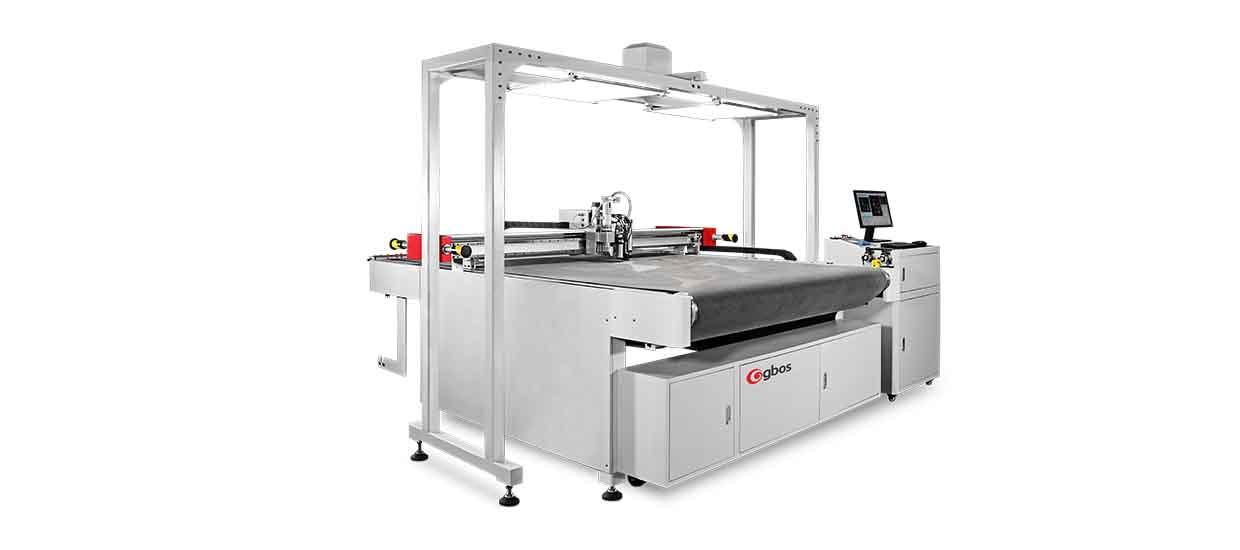 /sites/default/files/styles/thumbnail/public?itok=cNpuVPIo
Dispensing&MULTIFUNCTIONAL DIGITAL KNIFE CUTTING SYSTEM
Model:VC9-1612SCCD-DP
 Can be equipped with PUR dispensing module and visionscan function, non sewing crafts for the furture.
Specification Parameter
| | |
| --- | --- |
| MODEL | VC9-1612SCCD-DP |
| Processing Area(mm) | 1600*1200mm |
| Gross Power | 9800W |
| Weight | 700KG |
| Measurement (L×W×H) | 2470×3040×2140MM   |
| Function | Dispensing &Visual recognition &Knife cutting |
| System/compatible  Format | Windows 7/8/10,AI , PLT , DXF , DST ,DSB |
| Power Supply | 380VAC, 40A/50 or 60hz |
| Environmental requirements | Temperature 10-30℃,Humidity no condensation30-80% |
Perfection in all details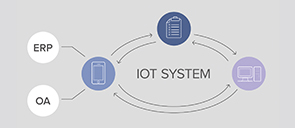 IOT system
Based on basic needs of footwear industry
and GBOS customized datebase.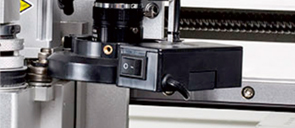 SCCD vision scan
Feature point locating and cutting/Multipoint locating and cutting/Contour extraction and cutting/Intelligent recognition and cutting.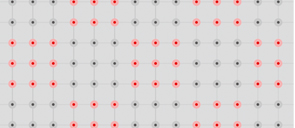 Partitioned vacuum system
Partitioned vacuum system is suitable for any kind of materials. It can effectively fix the material, ensure cutting quality. While also having energy saving design.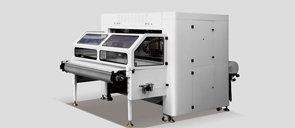 Automatic feeding,gripping feed system
Genuine intergrated feeding system not stripping. Multi-materials auto-feeding including knitted fabric、cloth、leather、foam (capable of multi-layers feeding) , The software can automatically measure the feeding length according to nesting, Matching one sheet perfectly with another, saving materials. Gripfeeding to ensure materials flat and stable.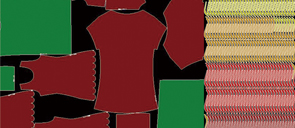 Smart nesting system
This feature is more reasonable compared with the normal patterns arranging. It is easier to operate and save materials. It is capable of arranging odd number of patterns, cutting leftover materials and divided cutting of large patterns (unlimited feeding length).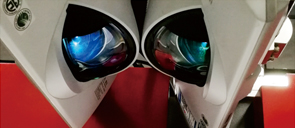 Dual projector positioning
Instant preview of nesting effects - convenient, Fast.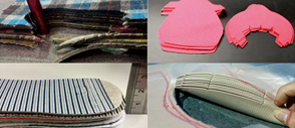 Multi-layer cutting
Multi-layer feeding, Suitable for the mid sole, etc.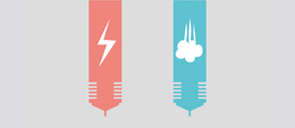 Pneumatic knife,electric knife(optional)
Catering to various cutting needs, multi-options are available including 5 types of knife, 1 marking pen, 2 types of punching heads. pneumatic knife, electric knife (optional) high speed separate punching.
Customer Support

Please tell us your needs.whether it is pre-sale or after-sale,We are glad to provide you with professional service and support.