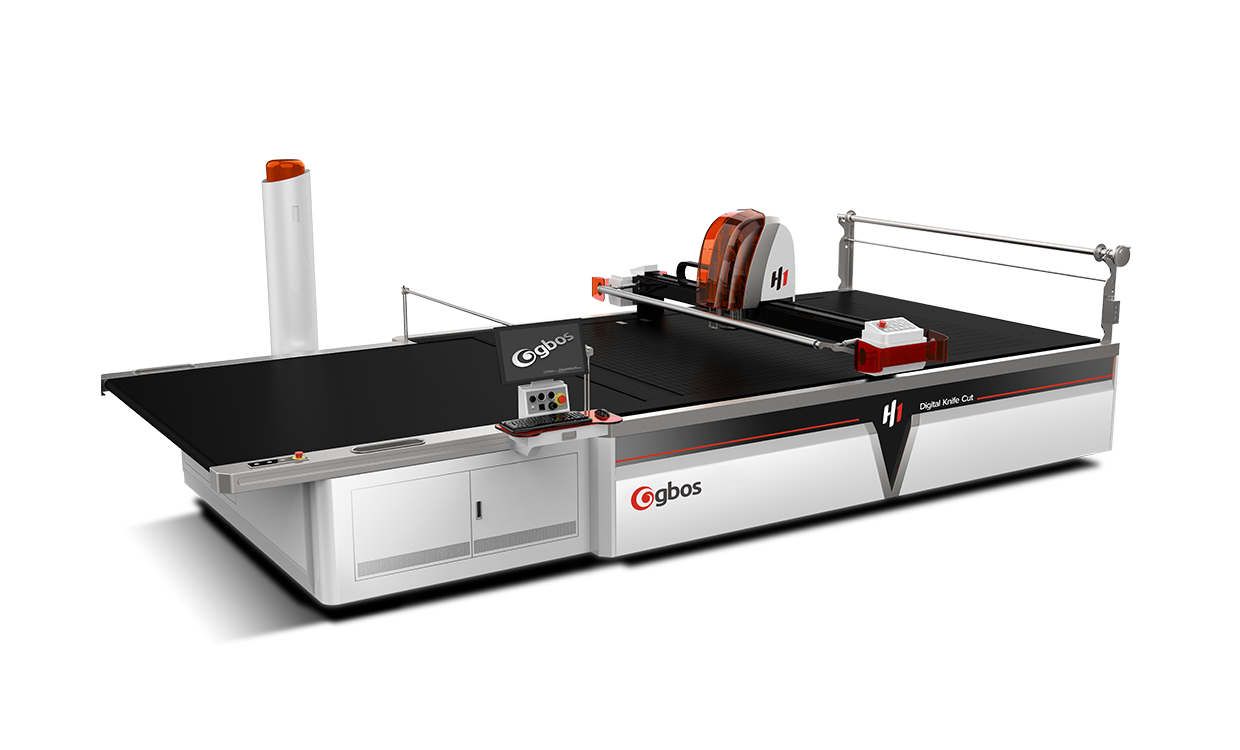 /sites/default/files/styles/thumbnail/public?itok=cNpuVPIo
HIGH-LAYER DIGITAL KNIFE CUTTER
Model: H1
High-layer digital knife cutter from GBOS, the perfect solution to the high labor cost, low production efficiency, high manufacturing cost, and quality control issues of traditional manufacturing. Designed to improve production efficiency and product quality, reduce manufacturing costs, and enhance market competitiveness for manufacturing enterprises.
Specification Parameter
Perfection in all details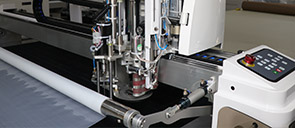 One-piece mold-opening crossbeam
The use of a one-piece mold-opening crossbeam in a high-layer knife cutting system has advantages such as a more stable structure, higher cutting accuracy, longer mechanical life, easier maintenance, and better stability. It can improve production efficiency and quality, and reduce manufacturing and maintenance costs.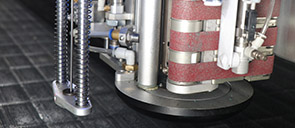 Sand belt grinding
The use of sand belt grinding results in a longer lifespan and faster sharpening of tools, significantly improving the efficiency of the grinding process and reducing production time and costs.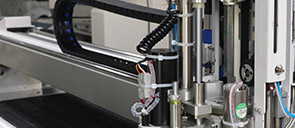 XY axis adopts precision gear and rack transmission
The XY axis of the precision gear and rack transmission adopts high-speed motion mode, ensuring high-speed cutting while also ensuring the stability and durability of the transmission system, improving production efficiency and effectiveness.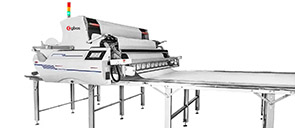 Automatic spreading machine
Traditional manual spreading may lead to human errors, while an automatic spreading machine utilizes precise mechanical operations and automatic controls, reducing human errors and improving production accuracy and consistency, while also reducing material waste.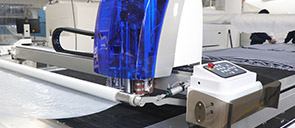 The maximum oscillation frequency can reach 6000RPM
In the high layer blade cutting system, using high-frequency oscillation can improve cutting speed and quality, with strong adaptability, low noise, and low energy consumption advantages.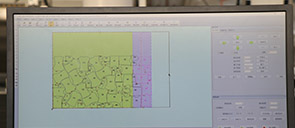 Autonomous software design
The self-designed software can be upgraded and updated according to the user's needs, and can quickly adapt to new processes and production requirements, improving the production capacity and efficiency of the equipment.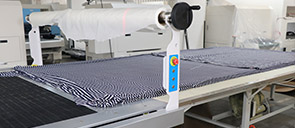 Multiple optional device are available
Including the blade cooling device, double punching device (single or double connection optional), lateral mobile device, in combination with multiple spreading machine tables, high suction bed device, anti-collision safety protection function, and other devices.
Comprehensive Customer Support

Service contract; Remote service; Customer service center; Training; Hardware upgrade; Component stock; Special task support; Upgrade/moving/renew; Service at production facility; Sample innovation & development;