Invitation! This stop, Vietnam.
Invitation! This stop, Vietnam.
Invitation! This stop, Vietnam.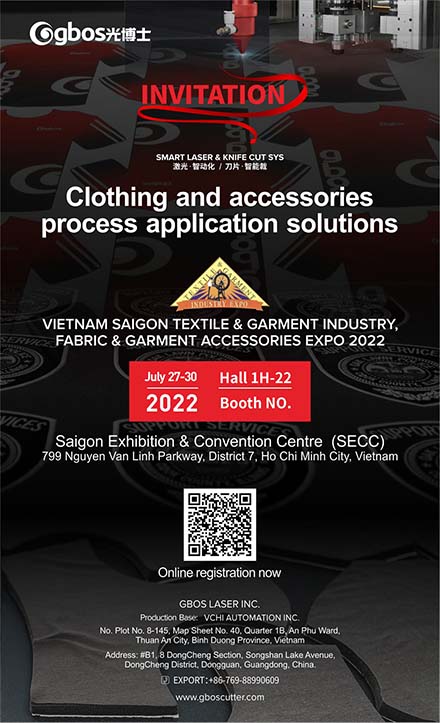 From July 27th to 30th, 2022, Saigon Textile Industry, Fabric and Garment Accessories Expo will be held at Saigon Convention and Exhibition Center, Ho Chi Minh City, Vietnam.
At that time, GBOS will bring innovative technology and one-stop intelligent cutting solutions for clothing and accessories to meet you at booth 1H20.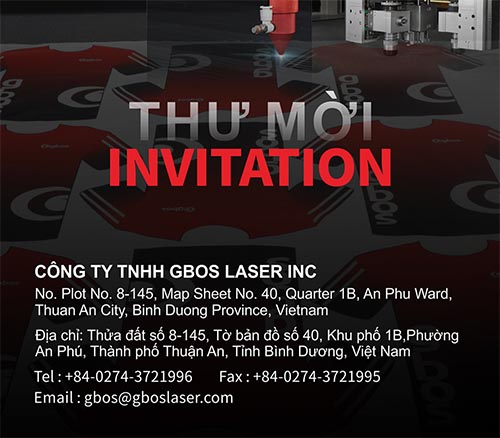 At present, intelligent manufacturing as a starting point for enterprise transformation and upgrading, more and more enterprises see the value it brings.
The multiplication of production capacity, the reduction of operating costs and the control of data are all the results of intelligent manufacturing.
How will you get the latest solutions? Visit our exhibition site, you can get the latest clothing and accessories innovative technology with one-stop intelligent cutting solutions.
At the exhibition, we will also show you fantastic as below:
New fabric multi-layer cutting technology.
Garment sample room – auto line marking (cutting + marking) process.
Many kinds of woven label visual positioning cutting process.
Lettering film, heat transfer printing kiss cutting, die cutting process.
Breathable  holes process application. Rolled  white cloth cutting, hollowing process.
The change of the industry is the coexistence of opportunities and challenges, fast one step to obtain the latest consulting, you can get the advantages.
From July 27th to July 30th, all friends from Vietnam and around countries are welcomed to meet with us! We are waiting for you at 1H20 (booth).
Comprehensive Customer Support

Service contract; Remote service; Customer service center; Training; Hardware upgrade; Component stock; Special task support; Upgrade/moving/renew; Service at production facility; Sample innovation & development;